Pastor John's Covenant Commitment
Foster Your Friendship With the Father
Malachi 4:6 NLT
His preaching will turn the hearts of fathers to their children, and the hearts of children to their faters.
Facilitate Your Faith Journey
Ephesians 4:11-13 NLT
Now these are the gifts Christ gave to the church: the apostles, the prophets, the evangelists, and the pastors and teachers. Their responsibility is to equip God's peaople to do his work and build up the church, the body of Christ. This will continue until we all come to such unity in our faith and knowledge of God's Son that we will be mature in the Lord. Measuring up to the full and complete standard of Christ.
Fellowship With a Family of Friends
John 15:13-15 NLT
There is no greater love than to lay down one's life for one's friends. You are my friends if you do what I command. I no longer call you slaves, beause a master doesn't confide in his slaves. Now you are my friends, since I have told you everything the Father told me.
Pastor's request
Hebrews 13:7, 17-18 NLT
Remember your leaders who taught you the word of God. Think of all the good that has come from their lives, and follow the example of their faith. Obey your spiritual leaders, and do what they say. Their work is to watch over your souls, and they are accountable to God. Give them reason to do this with joy and not with sorrow. That would certainly not be for your benefit. Pray for us, for our conscience is clear and we want to live honorably in everything we do.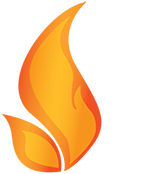 have questions about membership?
We think that it is important for you to know about our mission, objectives and history. If you have a question that we may not have covered, contact us now!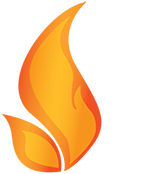 Gathering Times
Sunday Morning Worship - 10:00 am
Youth Group - Sunday - 10:00 am
Mailing address:
P.O. Box 216
Cottage Grove, MN 55016
Address:
7000 Jamaica Avenue
Cottage Grove, MN 55016
Bible verse of the day (NIV)
For since the creation of the world God's invisible qualities—his eternal power and divine nature—have been clearly seen, being understood from what has been made, so that people are without excuse.