Sunday Morning Service RSVP
BEFORE YOU RESERVE YOUR SEAT
Be sure to ask the following questions on behalf of you and your family before attending Easter service:
         *Am I showing any flu-like symptoms?
         *Have I had a fever of 100.4 or higher in the past 14 days?
         *Have I had prolonged exposure to someone who tested positive for COVID-19?
         *Is there any medical reason why I believe I should not be around others?
         *If you answered yes to any of these questions, we strongly encourage you to participate in our on-line service and consider coming back in-person at a later date.
If you are ready, let's go ahead and RSVP now.
Would you like to donate?
Interested in helping fund our church? Donate below to help us in our mission to keep growing and spreading God's love!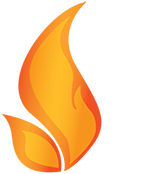 Gathering Times
Sunday Morning Worship - 10:00 am
Youth Group - Sunday - 10:00 am
Mailing address:
P.O. Box 216
Cottage Grove, MN 55016
Address:
7000 Jamaica Avenue
Cottage Grove, MN 55016
Bible verse of the day (NIV)
For since the creation of the world God's invisible qualities—his eternal power and divine nature—have been clearly seen, being understood from what has been made, so that people are without excuse.